How was Christmas 2020 for you? Some of us might have missed the hustle and bustle of socialising over the festive period, while some of us will have felt blessed with a year off from seeing troublesome family members and awkward office parties. Thinking about Christmas in April might seem a bit strange, but for those of you working in the retail sector, the time to get your holiday displays sorted for winter 2021 is fast approaching.
Seems a bit soon?
Christmas window displays have long since played an important role in a store's Christmas campaign, according to the NPD Group, influencing 24% of holiday purchases. Research shows that shoppers need only a few seconds to decide whether or not they want to enter a store, and within that time frame retailers have to capture their attention and give reasons to enter. This fact alone shows the significance of a window display all year round and not just during the Christmas period.
A bit of inspiration…
As most of us missed out on seeing Christmas windows in real life, we thought we'd provide a little inspiration as you plan the eye catching presentations that'll bring your brand to life in 7 months time. Here are our favourites from the last few festive seasons: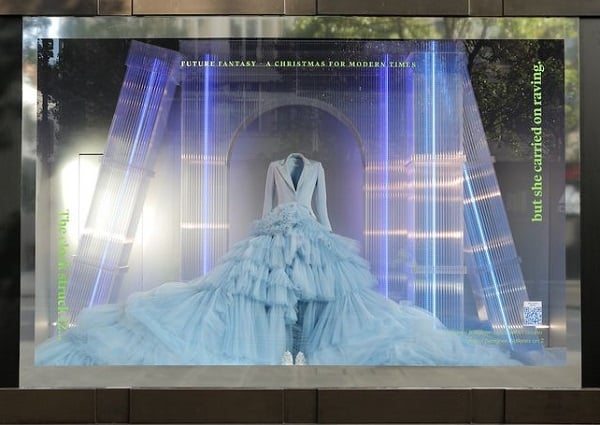 Selfridges: A Christmas For Modern Times - Winter 2019
Selfridges took on a futuristic theme for its stores in London, Birmingham and Manchester, re-telling well known fairy tales through a modern lens, using their products to create winter scenes. One such window dedicated to Cinderella, showcased the magic with a dramatic gown by Christian Siriano, which dominated the translucent arches of a palace ballroom. Other window and indoor components included over 85,000 baubles, 15,000 metres of led lights and 100 bespoke mirrored Christmas trees.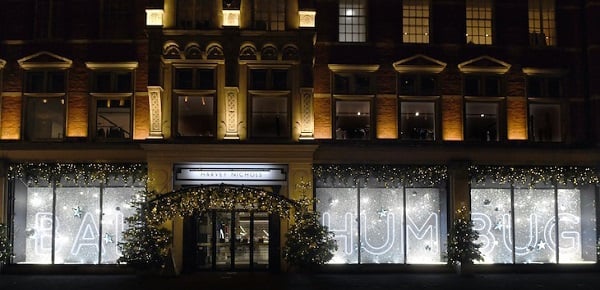 Harvey Nichols London - Winter 2020
Summarising the sentiments of many last Christmas, Harvey Nichols chose to go all out with a bold, sparkling "BAH HUMBUG" and, more optimistically "BRING ON 2021". Was there really anything else to say at that point?! Undoubtedly putting a smile on the face of many passers-by, the window display was certainly one we won't be forgetting any time soon.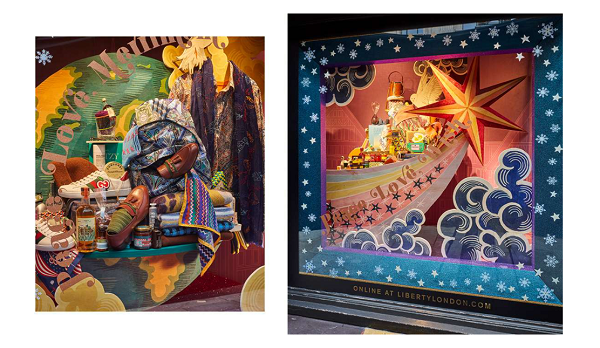 Liberty London - Winter 2020
The team behind Liberty's 2020 window were determined to think a little outside the box for this window display, with the necessity to "evoke emotion, strength and happiness" in all who saw it. Liberty's window used a mix of product arrangements, illustration and 3D structures to present a whimsical, joyful presentation of the brand, with a nod to stage design to provide the viewer with a theatrically immersive visual experience.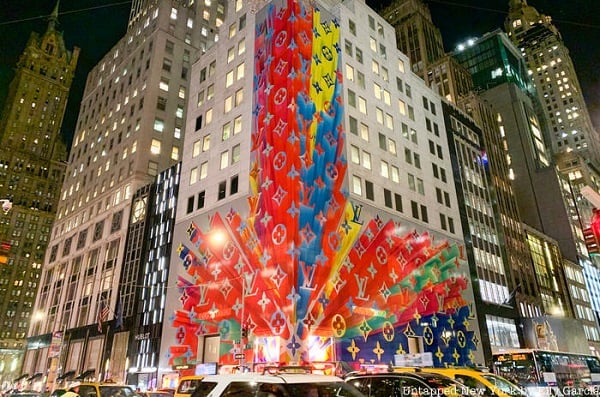 Louis Vuitton New York - Winter 2019
Louis Vuitton's flagship New York store unveiled their holiday display in a splash of colour. The entire store front was transformed with glass cladding and a full rainbow logo splash design, playfully inspired by pop art. 3D spheres and hearts added to the kitsch showcase of Christmas gifts and high fashion products; a vibrant installation that was one to remember.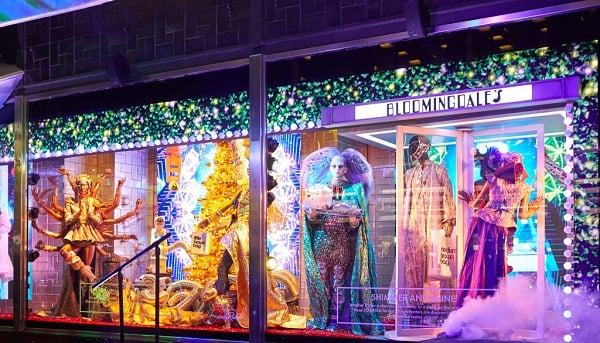 Bloomingdales New York - Winter 2019
To celebrate the 50th anniversary of the moon landing, Bloomingdales took on an extra-terrestrial concept with their "An Out Of This World Holiday" window. Holographic shopping bags, astronaut teddy bears and neon decorations adorned the displays, weaved in between product and otherworldly mannequins.
Feeling creative?
We hope this look back has brought you a little bit of inspiration for your own Christmas window displays. The past year has been so twisty and turny, we really can't predict what the mood will be like by the coming holiday season. We can however, help you out with the display…
Electrify your brand
Service Graphics' latest offering, MAGNWALL is a fully electrified, magnetised display system comprising a single reusable kit of accessories that you can tailor to your brand's requirements. It's a powerful tool that'll give you the opportunity to easily flex your displays to meet the needs of your in-store environment while looking good and staying creative.
MAGNWALL is the perfect solution for that Christmas display or, well...all year round really.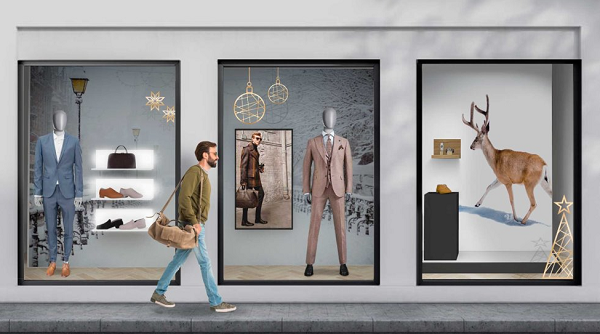 All you have to do to set up is pick a display, apply a tensioned backing fabric, select your accessories and when they come into contact with the wall, they'll be immediately electrified, lighting up; your products will look amazing, you'll stand out from your competitors, and by re-using the same versatile kit, you'll save money long term.
If you'd like to hear more about MAGNWALL and how you might put it to use in your festive displays, contact our team today who will be happy to talk you through.