I think it's safe to say that almost everyone in the UK has come across a digital-out-of-home advertisement (DOOH); you may not know it, but you have.
Out-of-Home (OOH) advertisement is exactly what the name suggests – advertisement delivered outside one's home, and already a form that's shown consistent growth over the last decade it is nothing to hark at. Well DOOH is taking an already effective OOH and elevating it by adding digital elements.
As of June 2019, there is reportedly over 11,000 DOOH screens across the UK, which is 51% more than the previous year, and the average Brit can be exposed to over 1 billion DOOH ads in a week. You might be wondering why there are so many, but as these ads can be extremely targeted and easily updated by location and time, advertisers are paying premium prices.
Dallas Wiles, co-chief executive of JCDecaux UK, said: "Digital out-of-home provides key audiences at scale, combining brand-building and brand safety with the added digital benefits of flexibility and addressability.
"These figures underline the continued strength of the medium to deliver audiences in a new era of impressions-based delivery and automation within an increasingly mobile world."
OOH vs DOOH
When static OOH ads became a 'thing' we were all impressed with a company's promotional reach. Imagine sitting in built up traffic, and being able to zone in to a picturesque and perhaps relevant advertisement instead of the endless que of cars in front and behind you? It was a way for brands to reach their audience outside the four walls of a building, and research prove that it has and still does work. So why fix it if it's not broken? Well as with everything in the 21st century, growth and innovation is a necessity. People are becoming savvier and wanting better experiences meaning it is time for companies to up the ante, which is where DOOH comes in.
Arguably the biggest advantage of DOOH is the greater opportunity for audience building, targeting and measuring capabilities. With it, brands are able to be as creative as they want and have the option to daypart. You can now launch a campaign and have more control over who sees what and when, increasing the pickup rate.
Retail in 10 Years
Weather tracking? Audience interactivity? Artificial intelligence? These are just a very few capabilities that DOOH owners are inventing as we speak and why? Because they understand that their audience and their behaviour is changing.
By 2020 it's estimated that over 25% of the workforce will be made up by Generation Z, who are fast accumulating buying power. This group is the future of retail and they know exactly what they want and how they want to shop. The fact that they are extremely digitally receptive, and can't be 'touched' in the same way that millennials have, makes the way retailers and brands engage with them that more challenging.
Born into a highly digital world, Gen Z is the digital-loving generation who enjoy all the convenience and perks that online can offer. What they're looking for from brands and retailers isn't a standalone method but a truly immersive omnichannel approach that intelligently utilises digital, OOH and DOOH. This means from day 1 they expect, or even demand understanding of their need for full brand immersion, which only a select few brands are realising and showing that they are prepared for.
The world of shopping will no longer be about physical or digital, but is instead transforming into a place for customers to converge, emphasis on converge.
According to Sun Brand Solutions, "Today consumers expect to get what they want, when they want it. By 2020, they'll be expecting what they want how they want it. And by 2025, before they want it..." and only the brands and retailers who are able to adapt will survive.
Early DOOH Adopters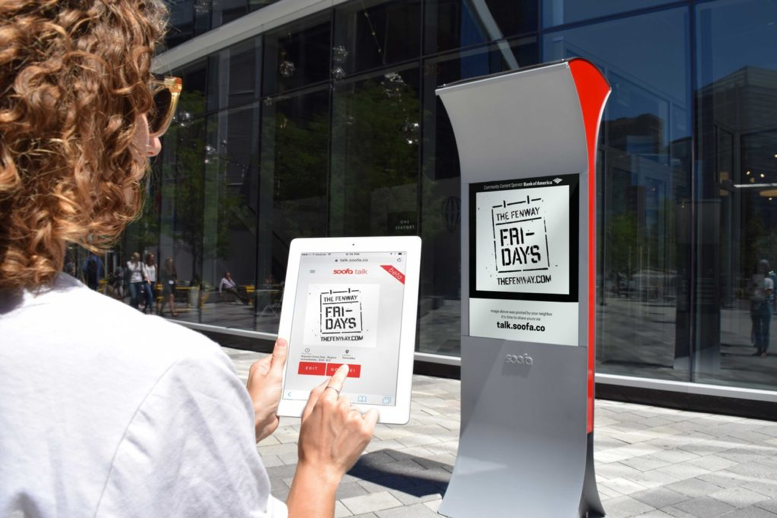 Credit
Soofa Signs, Atlanta
The City of Atlanta sought to 'enhance citizen engagement' through the use of digital and physical communication methods.
In 2017, Soofa Signs were commissioned by the City to install digital displays in 7 neighbourhoods across Atlanta. Starting with user-generated content and real time transit schedule, they eventually expanded to include local event announcements, community posts and business advertisements. Due to the success of the programme their network grew to include 30 locations specifically for the Super Bowl LIII.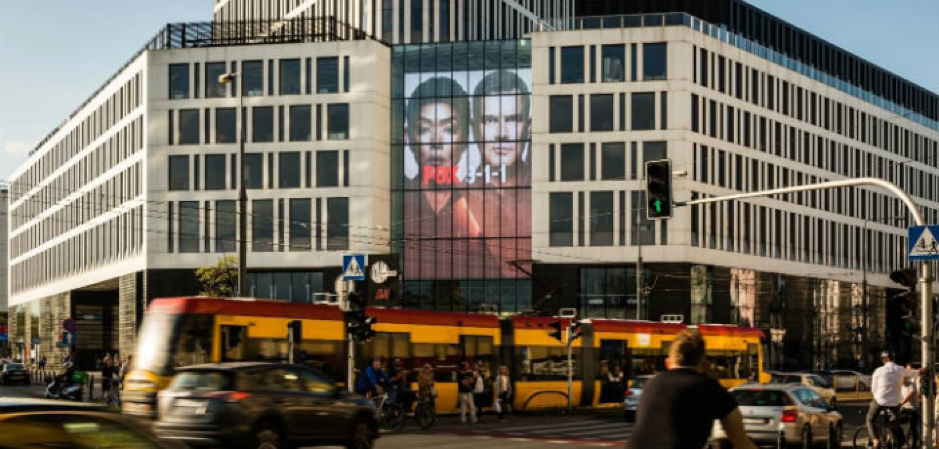 Credit
Screen Network Emergency-Themed TV Ad
As part of a promotional campaign for FOX TV's emergency services drama, Chicago Med and Chicago Fire, Screen Network used a 165-meter LED 'curtain' on one of the busiest roads in Poland in a very interesting way…
Breaking from more traditional methods, they opted for a more creative approach – using coordinated computers and cameras to pick up the usual sounds and lights of passing emergency vehicles, they were able to trigger the ad in line with real life, real time action. Genius, right? So, while everyone is no doubt caught up in what's actually happening around them, they will also be a part of the action taking place on screen – and thus amplifying the experience.