It's not difficult to relate to the feelings of confusion and frustration when you enter a large building and have no idea where to turn – especially when time is of the essence.
The nightmare of multiple wrong turns, walking in circles, retracing your steps until finally waving that white flag of defeat and asking for help. Google maps might be man's trusted friend, but it's certainly not much help indoors.
Fortunately, this part of the 'adventure' hasn't succeeded in putting people off the thought of exploring new environments, in fact, research shows that people spend 70% of their time away from home, which is perhaps why companies are choosing digital signage over static in an effort to enhance the customer experience.
Put simply, the physical and digital worlds are becoming more and more intertwined, with digital wayfinding signage acting as the more advanced version of static signage and thus slowly replacing them.
Digital wayfinding has become more than putting a map on a screen. People are craving interactions and not just any old interaction, but new and immersive ways of interacting with visual information, and it's companies who are understanding this and meeting these needs that are showing growth.
Let me see
With the introduction of smartphones, tablets and, laptops it's become even easier to explore your surroundings, but as mentioned before, even these have their limitations.
Today's digital wayfinding solutions provide users with a customised, responsive, interactive interface, which is essentially the more sophisticated upgrade to it's static 'you're here' brother (or sister).
Customers are asked to embrace this visually stimulating transformation, to enjoy the touch screen kiosks and interactive screens that deliver the information you probably didn't even know you were looking for. With tailored instructions, 3D maps ad highlighted paths, finding your way around an airport or shopping centre couldn't be easier or more entertaining.
Effective strategies
Collecting data on user behaviour simply from the way they interact with a screen and their searches is giving businesses the unique advantage to provide completely tailored services to each customer, which are all impossible if using static signage.
By tapping into this data businesses can measure the effectiveness of their directory and content, something especially useful for places with high footfalls.
Imagine a business being able to know exactly what your prospects and customers are searching for, to narrow down on the most popular products and services. This information alone can help to build effective strategies that optimise a store's visibility.
It is this information that gives customers the opportunity to be heard and the power to change how they are communicated with.
Businesses like shopping centres, airports and, museums who utilise this data have been found to perform better than their competitors, as it allows them to improve their service offering.
Increase customer satisfaction
Digital wayfinding signage is a great way to increase customer satisfaction, in addition to being a useful tool for internal communication.
According to Jérôme Hérard, founding partner at ViaDirect, a global leader in digital wayfinding solutions "Building managers and HR personnel can use kiosks and real-time data to better the work environment. With the recent popularity in flexible working conditions, desk sharing and coworking spaces, having a digital system in place to keep everyone informed is essential."
Responsive content
Unlike printed and static signs, digital wayfinding solutions can be quickly amended to reflect sudden changes, from an exhibit change, store relocation through to the re-organisation of an office building.
This means that where once making amendments like these would cost you thousands to update printing and install static posters, businesses can now update both maps and directions in no time at all.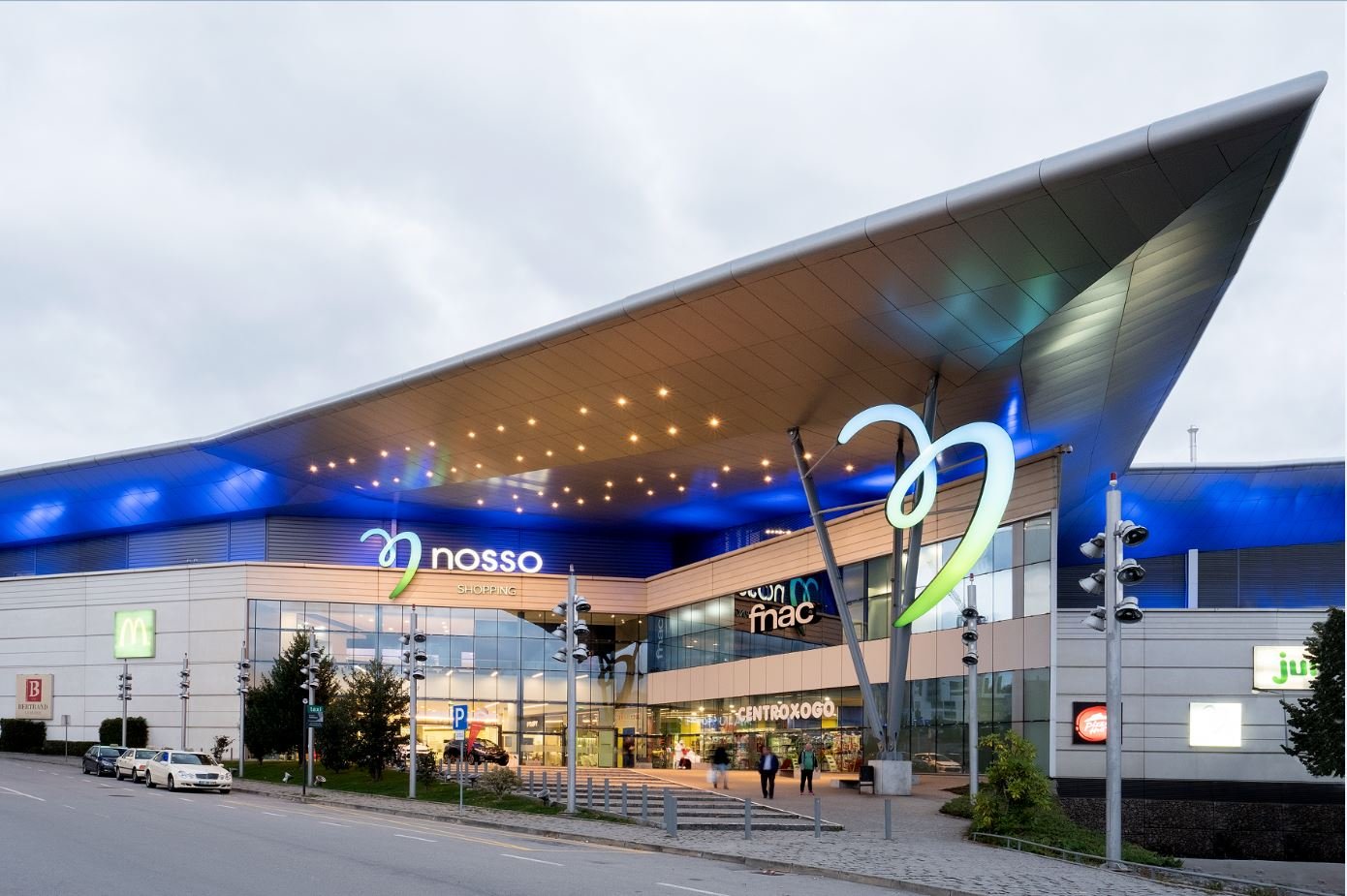 Image credit
Enriching visitor shopping experience
The objective for Nosso Shopping Mall's 'digital enrichment' project was to offer a complete digital services package that worked on enriching each visitor's shopping experience and cemented the company's position as the best meeting and marketplace of the region.
By integrating creative digital signage seamlessly into the shopper's physical environment, they successfully increased sales on average in stores, saw an increase in the circulation of people within the shopping centre and had more than 10,000 interactions with their kiosks.
Overall the dynamic content improved the image of the shopping centre whilst yielding impressive results.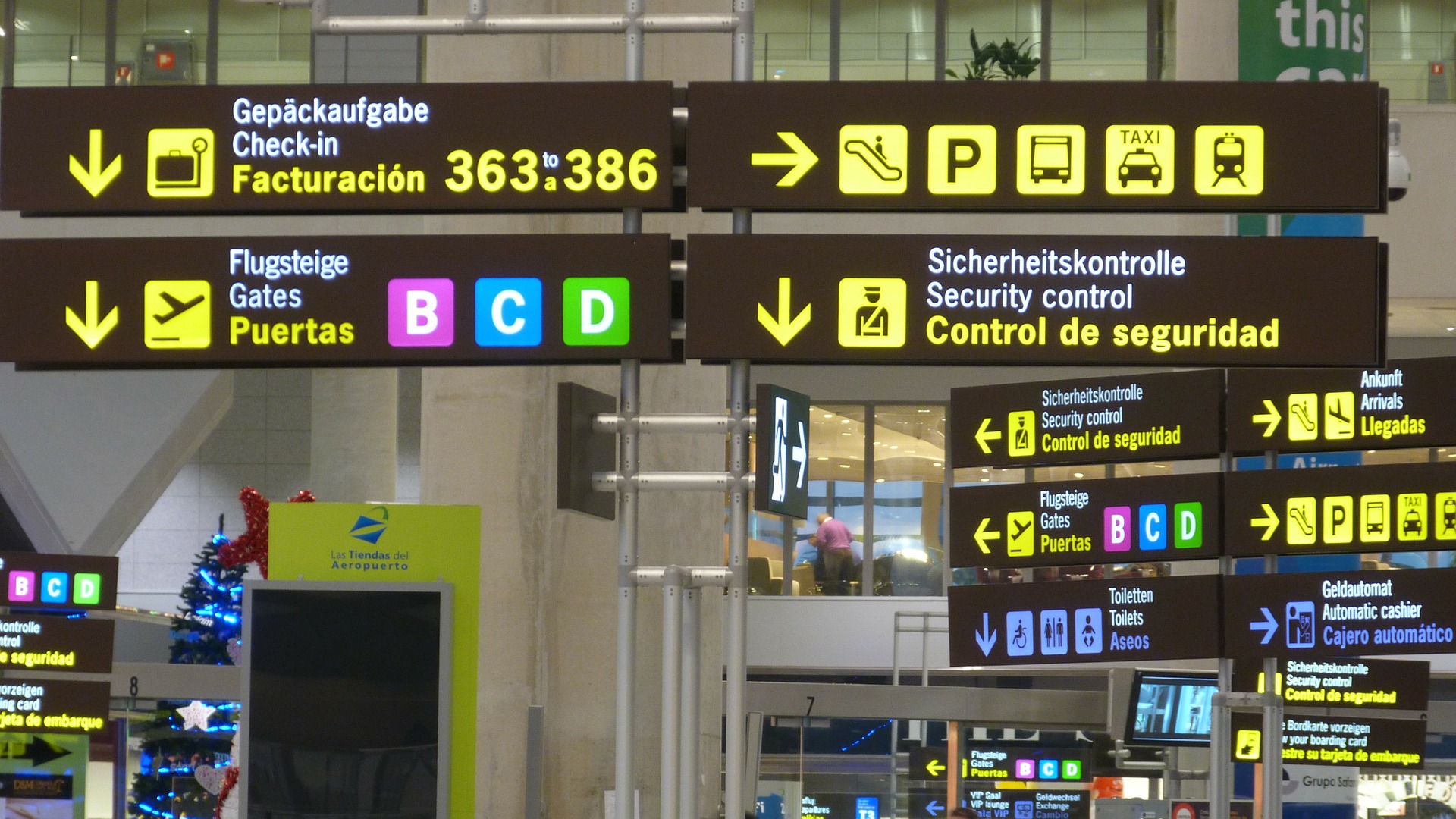 Efficient passenger flow
The aim for both passengers and airports is to quickly and smoothly progress through the various areas and stages. An effective airport is one able to efficiently move arriving and departing passengers, causing very little stress whilst also providing first-class customer service. This means communication is not only a vital part of the equation, but the relationship and flow are actually hinged on this.
As the first touch for most travelling customer is the car park, which is why so much is invested in the flow and practicality as first impressions are made here.
To say digital car park technology has come a far way would be a slight understatement when you think of what times were like before customers were greeted with digital screens equipped with interactive navigational information, and real-time space availability information to ensure a stress-free experience.
Although the logistics of an airport is quite complex, by using data obtained from passengers and flights and translating to user-friendly information that is communicated on digital signage, they have been able to provide answers to questions before they are even asked, not to mention direct large outflow and influx of passengers reducing delay times.
Airports also prefer digital wayfinding signs because of the ability to deliver culturally relevant messaging in different languages, as demonstrated in research conducted by Leib et al, who found an overwhelming preference for both Chinese and American passengers to navigate airports accurately with signage integrating both words and symbols.
In short, digital wayfinding solutions provide a flexible and visually impressive means of communicating what was once essential but mundane information.