Interactive wayfinding is becoming a popular choice as demand for more immersive experiences continue to grow. Businesses are finding that digital wayfinding offers a cost-effective and flexible alternative to static posters and maps, that people actually can enjoy interacting with instead of simply having to.
For anyone unsure of exactly what an interactive wayfinding solution is, let's just say it's quite a lot more than putting a map on a screen, more than images that 'light up' or listed directions. In fact, with technology, as it is (always advancing), one can now receive precise directions based on your exact location and delivered in the manner you want and need – which is just the tip of the iceberg.
The mind-boggling question is how do we make something as old as time and mundane like directions more interesting? More enjoyable? We know that shoppers and visitors want to experience their surroundings (signs included) but how?
It's all in the delivery.
The key to a successful digital wayfinding solution is…yes you guessed it, planning.
A combination of careful planning and an open mind throughout the design process is essential in creating a design that not only meets your objectives but also is in line with what your audience expects.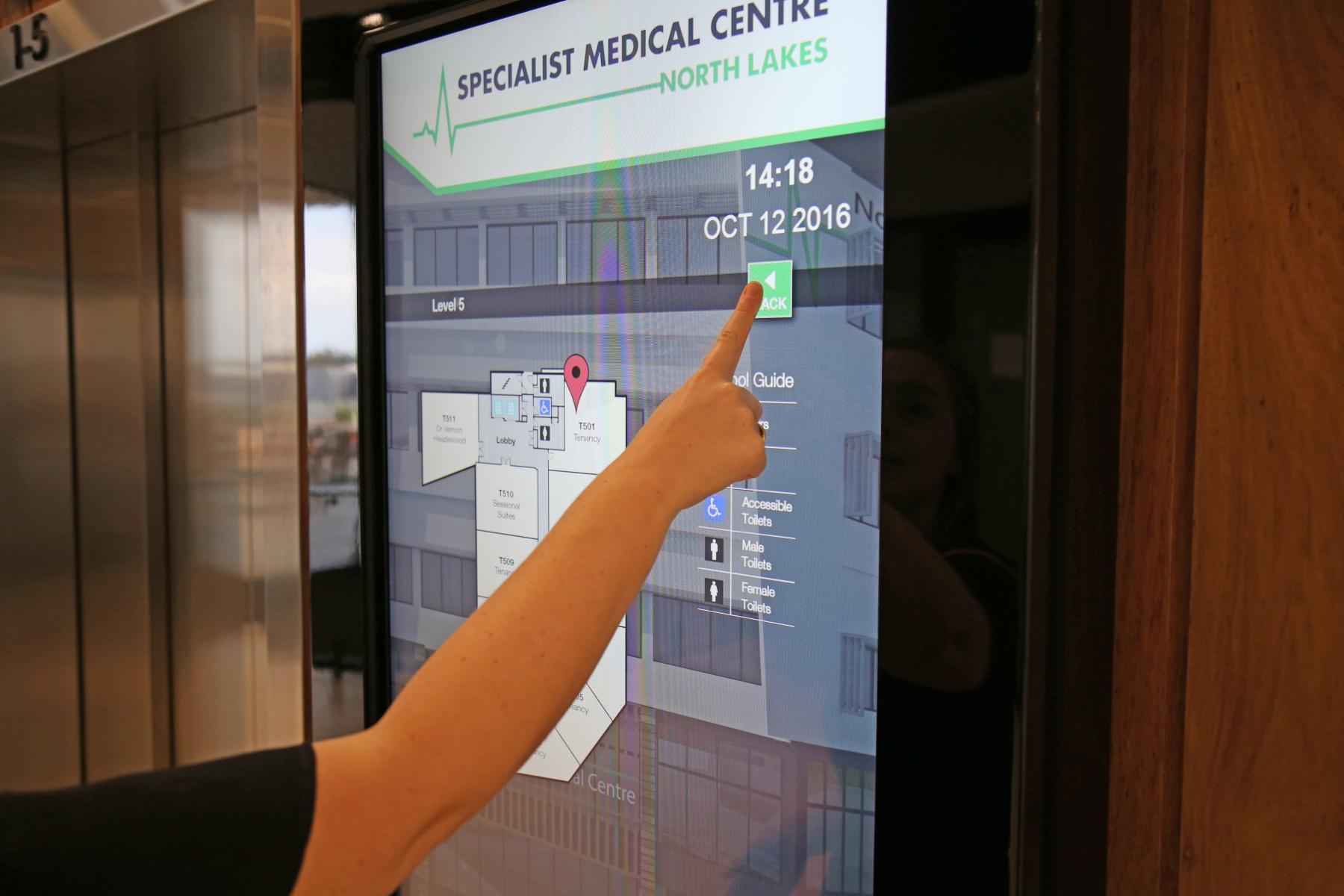 Image credit
Clear and concise
Too much can actually be too much.
Try to avoid including too many elements to your design, as these can act as distractions and take away from your messaging (the most important piece).
Always keep in mind that service speed is perhaps one of the most important factors for your audience. Visitors want to know how to get to where they want to and fast. However, if you like many marketers find yourself in a position where you have quite a bit of information, then why not try an interactive design with multiple screens? That way you cover everything and miss no one. This also provides a faster and more user-friendly navigation.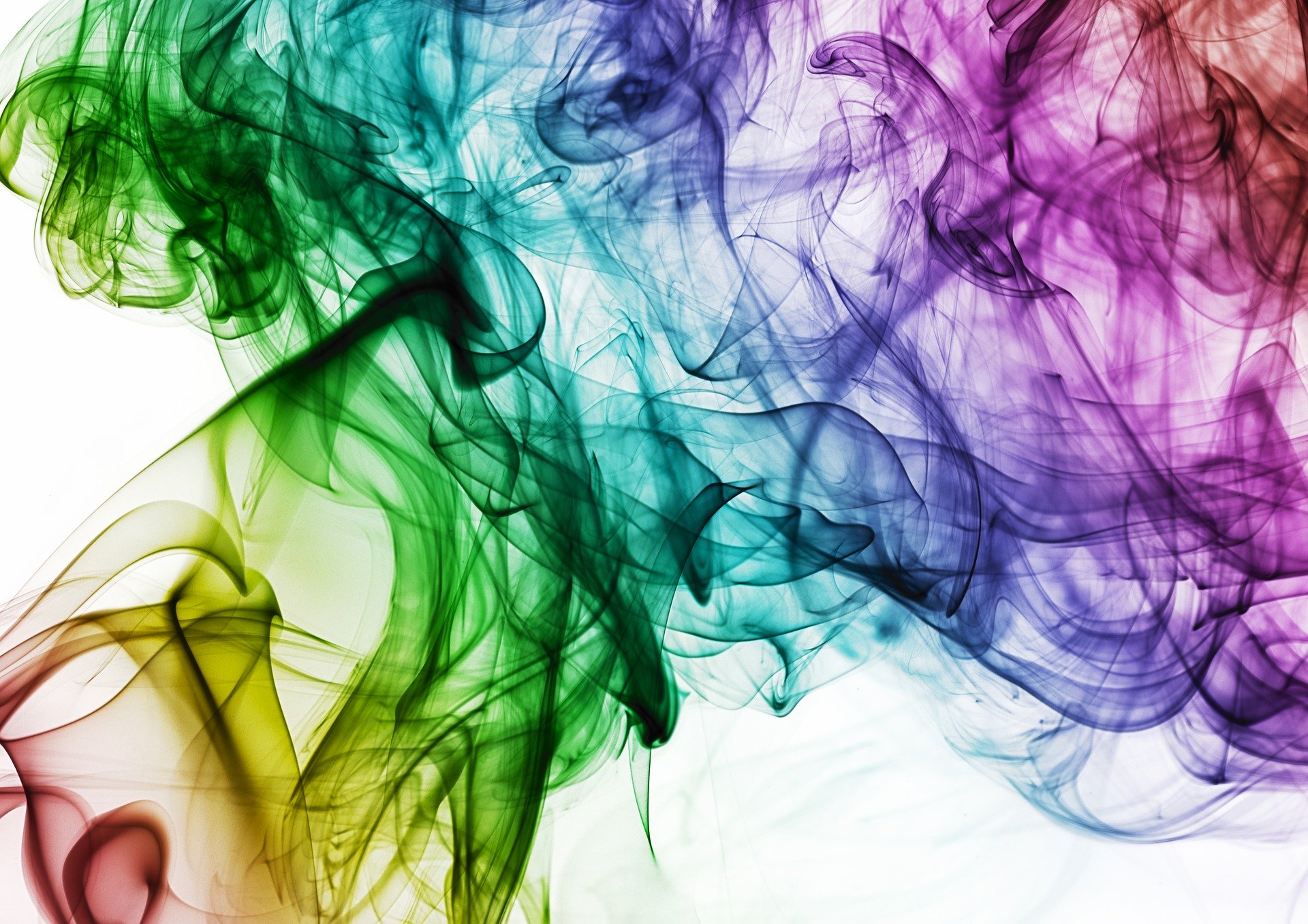 Don't be afraid of colour
If you want to make the right impression with your wayfinding solution, then we suggest adding colour.
Feel free to add elements of your brand identity and colours, or even call on inspirations you've come across on your journeys. The choice is yours, but please be mindful of consistency. As with messaging, it's always best to have your audience seeing a cohesive and consistent design/imagery to avoid confusion and loss of traction.
Another option is colour co-ordination, but again it is important to ensure that whatever rules you choose to follow, they are followed throughout to make it easy for your audience to not only follow but also understand your rationale.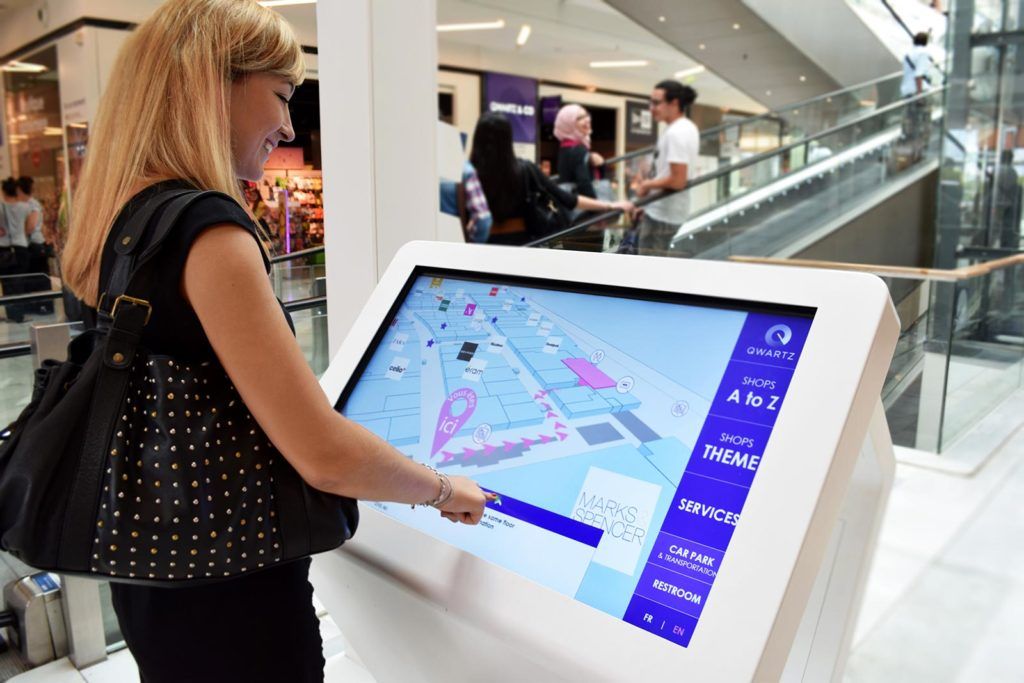 Image credit
Seeing is believing
Visual representations of routes are received far better than static route lines.
Take your audience on a complete journey from start to finish and amplify their experience by including full visual of their chosen route. By doing this you're also removing the stress that comes with uncertainty and second-guessing by virtually taking their hands and walking them through it.
To really push the boat out, consider colour-coding the various elements of the route, for example, one colour for walking and another for elevators or driving, but again keep it consistent and simple.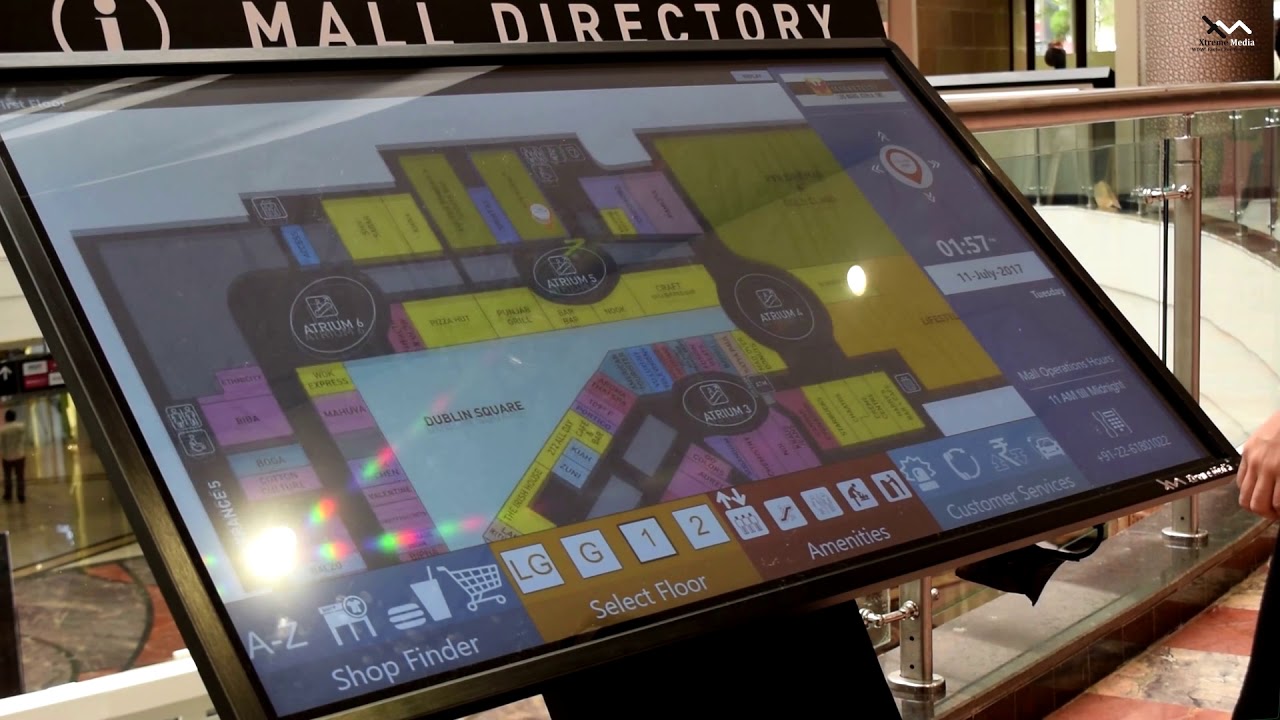 Image credit
Have you considered everything?
By that we mean, have you put yourself into your audience's shoe and thought about how they'll practically receive your digital signage solution.
Have you considered the finer details like guidelines, and if your screens will be featured in America more specifically ADA guidelines? It's imperative that you have everything that's 'touchable' included on every digital screen you put up, whether this is at the bottom or top it is essential for ease of access.
Major consideration is required around how those with disabilities will view and interact with the information displayed and screen, for example, those with colour blindness may find colour-coded instructions less useful.
Let's talk
With over 50 years industry experience and a knack for understanding our clients' needs, we're sure we can offer help and advice as to your what digital wayfinding solutions would be most suitable for you, so get in touch today.