With 68% of UK shoppers saying that digital advertising influenced their decision to buy advertised products in the future, and 70% made an unplanned purchase because of it, you have to wonder if retailers and brands are missing opportunities by not making digital signage an important part of their campaign.
As shoppers become increasingly savvy and digitally conscious, even providing convenient online shopping will eventually not be enough to drive sales.
For businesses looking to stand the test of time, there's a pressing need to understand that their current and future audience are experiencing a greater exposure to more advanced technology, and shopper appetite for immersive experience is growing.
In a market as challenging as this, where companies providing a truly omnichannel service can produce 3 times the volume of sales, it's easy to see why early adopters are on the up and up.
Retail
When you think of innovation you often think of retail. With every seasonal change, store display transformation and stock inventory there is a system at work to allow for this flexibility - this also applies to messaging. Everything done within a store is all geared towards making an impression.
It's not always possible for store assistants to have 1-2-1 conversations with everyone who enters a store, which is why digital screens are proving ideal for brands to communicate with customers. Going beyond a basic 'screen on the wall', digital screens can be utilised to elevate pop-ups, showrooms and much more.
They can also have a greater reach in public areas than online videos and those shared on social media when implemented properly. If shoppers are 83% more likely to recall a digital sign, then there really is no harm in validating its effectiveness.
Incorporating digital signs in their communication strategy, means businesses are 'touching' their audience in the way they're indicating they want to be related to, and according to SCS Technologies they're seeing the following benefits:
Reduce the perception of wait time
People naturally want to learn more because of the appeal to multiple senses
Content remains fresh and relevant
Increase in dwell time
Drives sales
Memorable
Increased brand awareness
Food Anyone?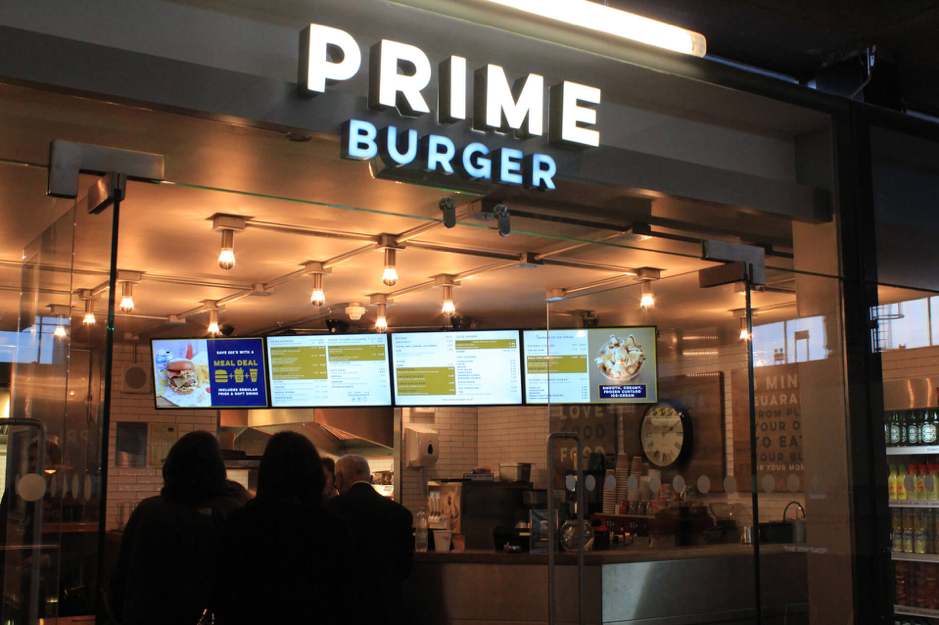 Prime Burger
Digital signages aren't just for fashion retailers, even though that's perhaps the first thing that comes to a person's mind when you say the words 'digital screen'. Restaurateurs believe that going digital with their signs help customers purchase products a lot faster, with almost 30% finding digital menus were influential in the purchase of a product. A perfect example of this is Prime Burger, the fast-food chain located in one of the UK's largest trade show arenas. They attributed a 50% like-for-like sales increase to the replacement of their static signs to digital signs.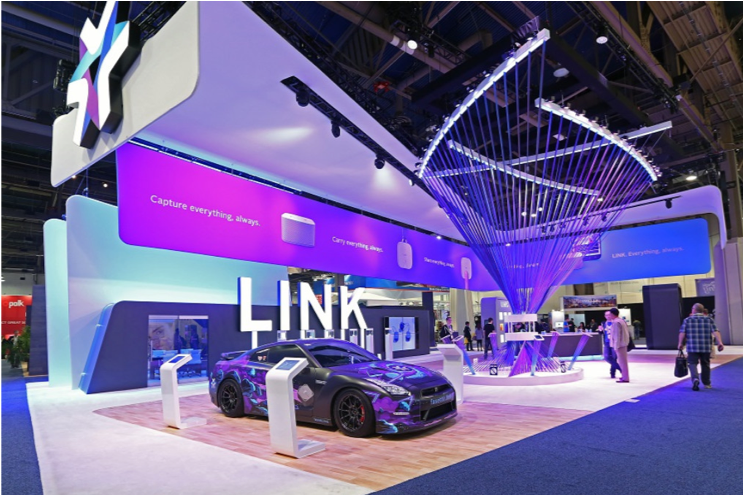 Credit
What Brings You To This Stand?
Anyone who has ever organised an event or hosts at an exhibition, can speak of the pains that goes into understanding what makes guests tick, and more importantly how to go about grabbing their attention long enough to lead them into the stand and have a meaningful conversation. Well you'll have difficultly having the meaningful conversation without first grabbing their attention, so the million-dollar (pound) question is how do you do such a little thing as this? Technology has opened up a way for companies to do just that. Gone are the days of posters and 3 for 2 promotional pin-ups, as tempting as these may be as stated earlier people want to see how you're keeping up with changes within the market and times.
Immersive is the magic word all round people.
Research shows that event technology can not only help to increase attendance by 20%, but also reduce costs by 20-30%. I'd say these are enough reasons to invest in some digital signage.