Here at Service Graphics, we're passionate about creating great displays for Museums, Visitor Centres and Tourist Attractions alike. We love how visitors can become immersed in new worlds, eras and cultures they hadn't previously experienced or had knowledge of before.
Of course, we thought there'd be no better time than Pride Month to explore some of the amazing exhibitions and collections out there showcasing LGBTQ+ history, and the pioneering figures from the community who have changed so much for so many…
Hidden Pride @ The Museum of London
A curated guide to the Museum of London's extensive collection that explores signs and symbols of the centuries-long struggle by LGBTQ+ Londoners for acceptance, recognition and equal rights. Artefacts include items from some of the first Gay Pride marches in London, which took place in July 1972, inspired by the 1969 Stonewall Riots in New York.


Badges and Pins from Hidden Pride at The Museum of London

LGBT+ Collections @ National Museums, Liverpool
Service Graphics client, the Museum of Liverpool are just one of the local museums included in the National Museums, Liverpool's LGBT+ Collection. Comprising a multitude of items, the collection celebrates the city's vibrant gay scene, history and culture, revealing the contributions of LGBT+ people in a range of fields, from music to art and design, to social activism and politics. The collection also showcases LGBT+ individuals from the city who have made significant contributions to society.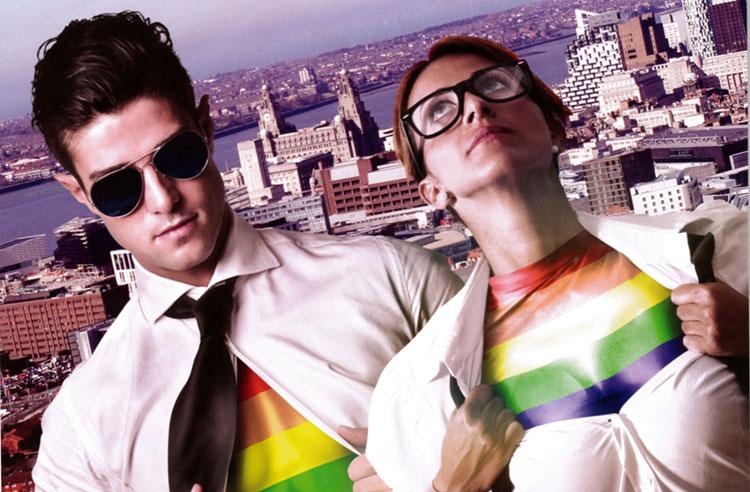 LGBT+ Collections at National Museums, Liverpool
Queer Looks and Queer the Pier @ Brighton Museum
What's in a look? EVERYTHING, basically. The Queer Looks exhibition allows visitors to learn first hand about the experiences of a range of LGBTIQA+ individuals from Sussex, from the 1960s to the present day, answering the question of how individuals construct identities, both personal and collective, through dress. Also on at Brighton Museum is Queer the Pier; a community curated display that takes a dive into local LGBTIQA+ history. Celebrating the lives of the writers, artists, performers, activists and ordinary people who've made Brighton the fabulous place it is today.
LGBT+ Collections @ The Victoria and Albert Museum
The V&A's LGBT working group is engaged in unearthing previously hidden or unknown LGBTQ histories in the museum collections, with the aim of facilitating understanding of LGBTQ identities and histories for all. The current collection comprises artworks, "artefacts" picked up at pride marches throughout the decades, and the work of queer game-changers through the ages from the worlds of fashion, theatre and beyond.


LGBT+ Collections at the Victoria and Albert Museum
We hope you get a chance to check these out over the coming weeks! If this leaves you feeling inspired and you have a question about our Museum projects, or have an exhibition display you need help with, don't hesitate to contact us today where a member of our team will be happy to assist!
Service Graphics is an inclusive business and as part of our wider sustainability agenda, we're investing time and resources to make sure LGBTQ+ inclusion is embedded across our organisation to better serve our colleagues and customers alike.