The last 12 months have been a wild ride for the retail sector, to say the least. With so much going on and new ways of working to consider, it would be easy to get distracted from your responsibility to sustainability. However, retail remains one of the biggest producers plastic waste in the UK, with over 900,000 tonnes of plastic a year generated by this sector alone. So, what can be done?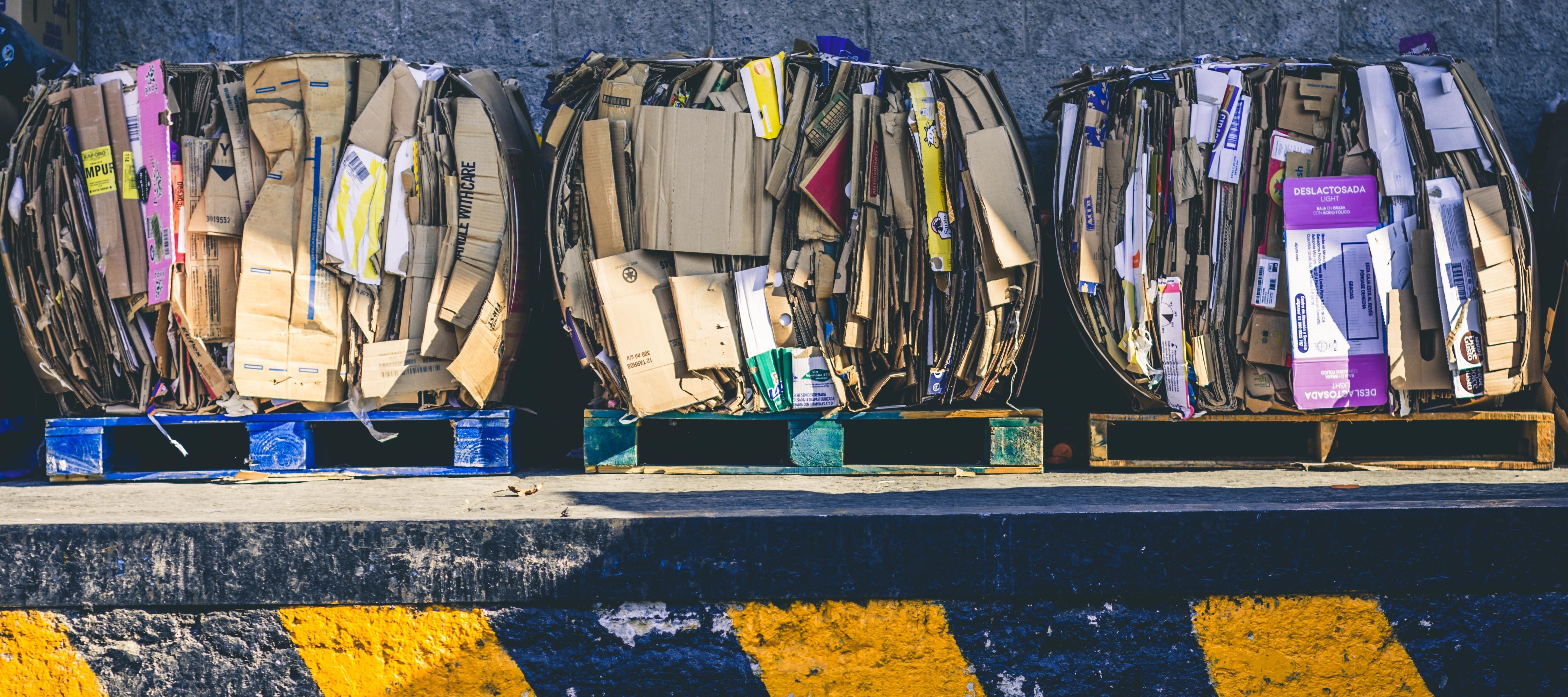 Here's some inspiration from 5 companies who are nailing their green agenda right now:
Ikea
With a target to become climate positive (reducing C02 emissions by more than they emit) by 2030, there's not a lot that Ikea haven't considered when it comes to sustainability. They've got a fleet of wind turbines, teamed up with construction firm Skanska to build affordable green housing, and brought a real focus on educating their customers on waste reduction and renovating home furnishings. As over half of Ikea's footprint came from the product creation process, they're now moving towards the use of recycled and renewable materials across their range too.
Brewdog
After making the rather harsh realisation that if there wasn't a planet to brew beer on, their whole business would be pretty pointless, craft beer giants (and Service Graphics clients) Brewdog pledged to update their sustainability offering. They now use solely wind power, electric delivery vehicles, up-cycle unused cans into furniture and decor, and channel food "waste" into other ventures. Because of this, many parts of their business are now carbon negative - from bars to brewing stations!
Stella McCartney
One of the retailers at the front of the fashion industry's sustainable charge, Stella McCartney's "Green Handbook" pledges recently extended to their stores and offices. All wood, paper and packaging used in their stores is sourced from either FSC certified or from recycled sources, along with using at least 50% post-consumer waste paper. Their store displays also use only LED lighting (longevity and 75% less energy), furniture is purchased locally or second hand, and biodegradable mannequins make for an innovative waste-reduction method.

©Hufton+Crow
Lush
As one of the sustainability leaders in beauty, our client, Lush's efforts saw their stores at the front and centre of their push for eco, in a bid to go entirely plastic free. As well as creating an open dialogue with customers through their content to educate on the topics of zero waste and ocean plastics, Lush's "Naked" stores in Berlin, Milan and Manchester all centre around products that either don't have packaging, or use recycled materials.
Next
Service Graphics client, Next, have achieved their goal to divert 96% of waste from landfill by introducing a number of operational and in-store initiatives. An in-house recycling centre located at one of their largest warehouses now receives waste from approximately 400 stores, including everything from carrier bags, online packaging and hangers, to gift cards and cardboard. Clothes hangers in particular are where the action's at - in 2019 108 tonnes of Next's hangers were able to be reused within the supply chain and 194 tonnes were granulated to be remade into new hangers.

Of course, we can't all build wind turbines...
Going 100% packaging free, owning an offshore wind farm or making all your furniture out of old tin cans might not be realistic for you right now, but that's not to say that you can't make small changes in-store that could have a big impact on the environment long-term.
Closer to home at Service Graphics, we've been developing our sustainability offering for a while now, starting with print and branching out into a variety of eco-friendly solutions including PVC-free fabrics. Request our Green Sample Guide today to find out more.

We're also proud to be the UK's dedicated supplier of MAGNWALL - a fully electrified, fully flexible display solution created to meet the ever-changing demand placed on retailers to formulate imaginative customer experiences. A first mover in its field, MAGNWALL is a product that could have a massive effect on your brand's waste output.

MAGNWALL comprises a single reusable kit of custom accessories, so rather than throwing away old merch displays and spending on new ones, lights, visual merchandise, shelving systems and digital signage can be seamlessly positioned and powered on any MAGNWALL surface again and again and again!
Contact our team today to find out more, and make the first step towards a more sustainable future.